We Are Medicaid Planning Experts
The first question we are asked when an individual wants to explore Medicaid planning for their elderly family member's long term nursing home care is – "What exactly is it?" To simplify a complicated issue, Medicaid Planning is the rearranging of assets. Often a family is shocked to see the sticker price of a long term care facility for their family member. The use of appropriate Medicaid planning may allow the elderly individual to become eligible for Medicaid without having to deplete all their savings on a nursing home.
CAUTION: Medicaid eligibility criteria for long term care is ever changing and very complex. Do not try this alone or you may preclude your family member from eligibility. 
What is asset limit to qualify for Medicaid For Long Term Nursing Home Care?
Asset limit for single person is $2,000.00. But this excludes homestead realty up to $560,000.00 it also excludes one car of any value and some other items.
What is the income limit to qualify for nursing home Medicaid?
The monthly income limit to qualify for Medicaid is $2,205.00.
What exactly is the five year look back rule for getting Medicaid?
Gifts to a non-­spouse prevent the immediate eligibility of Medicaid. Other planning strategies are available that can be done immediately. No need to wait five years.
What is a Medicaid Irrevocable Income trust and how is it used?
The income limit to getting Medicaid is $2,205.00. But this problem is resolved by placing excess income into a "Miller Trust". Applicant is beneficiary. Trustee can be spouse, child, or any other party. Trustee must pay excess to the nursing home.
What is a personal service contract and how does to help qualify for Medicaid and save assets?
This is a contract between Medicaid applicant and spouse or child that permits transfer of assets to reduce countable assets of applicant to below $2,000.00. Five year look- back rule does not apply (compensation is not a gift).
What is spousal refusal and how does it help qualify for Medicaid for nursing home care?
Applicant can gift unlimited monies to his spouse. Not subject to rule against gifts. Gift reduces countable assets to below $2,000.00. Recipient must sign affidavit refusing to support Medicaid applicant. Applicants must assign to the State of Florida for the right to sue a spouse for non-support.
What is spousal diversion and how does it protect the community spouse of a Medicaid applicant?
General rule is that Medicaid applicant must pay all income to the nursing home, but the community spouse can receive a portion of this income to meet her basic living needs. Sometimes, this can permit community spouse to retain all applicant's income. High mortgage expense and other shelter costs may increase diversion of income to the stay-at-home spouse.
If my family member gets Medicaid for long term nursing care, will this cause loss of his homestead?
If it is determined that applicant intends to return upon leaving nursing home, Florida is not entitled to file a lien or receive any part of sale of home upon death of Medicaid applicant.
Will receiving Medicaid benefits entitle the State of Florida to file a claim for reimbursement upon death of the recipient of such benefits?
Is Medicaid ever available to pay for assisted a living facility or for home health care?
While there is no immediate funding, Medicaid does provide limited funds for these purposes. People frequently apply for these benefits to get priority when Florida's state legislature approves funding for these programs.
Downloadable Intake Forms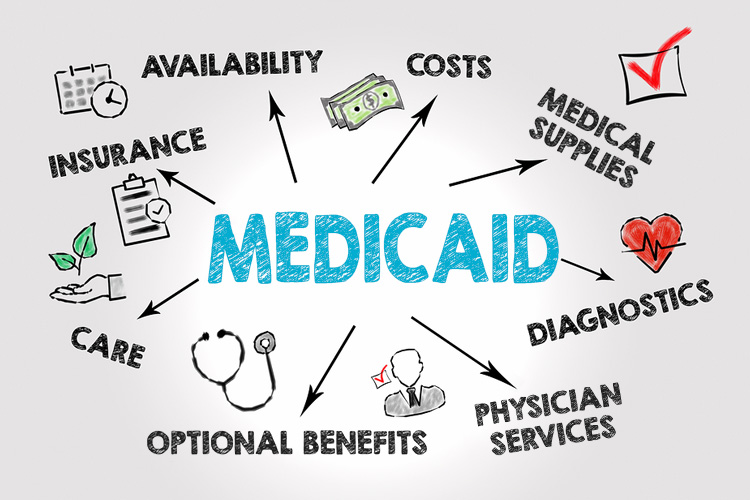 Residential Real Estate Tips & Trends
Too few older adults know and understand their rights and options regarding long-term care (LTC), which, is ruinously expensive. Wise seniors will start their benefits strategy long before they need nursing home care. In this blog, we would like to address common...
read more
As parents, our instinct to protect our children never ends, but at 18 our legal rights to access their protected records does. This goes for medical, financial, and academic records. A parent's access to these records comes to an abrupt halt, regardless of whether...
read more
We Work Closely With Real Estate Agents & Brokers
We help realtors and brokers with…
Commercial Real Estate Transactions — For commercial real estate transactions, we can handle detailed contracts as well as financing arrangements.
Residential Property Purchases and Sales — For residential real estate transactions, we manage all the legal details and let you know what to expect up to and including the closing.
And More — We can help with title insurance, probate, wills, estate planning, powers of attorney, medicaid planning, & more!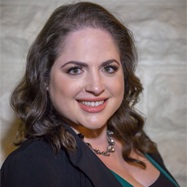 Kristie Michelle Estevez-Puentes
Skillful legal representation can simplify complex real estate transactions and solve problems that frustrate all parties involved. At the Estevez Law Group, our real estate law firm and title agency assists clients with all types of residential and commercial property matters. Having worked closely with South Florida buyers, sellers, and realtors, we understand how difficult real estate transactions can be and are committed to relieving the burden on our clients. Whether you are a first-time buyer or someone with an extensive real estate portfolio, we will give you the legal support you need to achieve the result you seek.
Why Choose Estevez Law Group?
Our Strong Reputation — Our firm has earned praise from current and former clients for providing exceptional legal guidance and service in handling their real estate matters.
Our Responsive Representation — At every stage of the process, I communicate openly with clients and answer their questions promptly. By learning about your priorities, I can tailor the process to meet your specific needs.
Our Affordable Fees — Property transactions are expensive enough without having to pay hidden or unnecessary costs. My commitment to affordable representation includes outlining each specific closing fee so that you have a clear understanding of your financial commitment.