We Are Title Insurance Experts
If you are a residential or commercial real estate owner or buyer, you want protection for the property you own or are purchasing. That protection is title insurance. We have the experience and skills to provide meticulous analysis of real estate documents that affect your property and the rights and liability of both sellers and buyers. There are various exclusions from coverage, and all homeowners should discuss these issues with their attorneys before closing or refinancing.
Lenders and Owners Title Insurance
We work with you to determine the best type of title insurance that suits you and meets your needs…
Eminent domain, in which the government takes property
Defects, liens or adverse claims known to the insured but unknown to the insurance company — which you must disclose in writing to your insurance company before the policy goes into effect
Any law restricting or relating to the use or occupancy of the property based on environmental protection
Title Searches and Title Insurance
We ensure that the property you are buying is free of all unacceptable liens, encumbrances, title defects and more. Title insurance is your protection, as a lender or a homeowner, against these risks.
Residential Real Estate Tips & Trends
Estate planning is a crucial process that allows individuals to prepare for the management of their assets and affairs in the event of their death or incapacitation. While the process can seem overwhelming, estate planning attorneys are here to guide you through the...
read more
As parents, our instinct to protect our children never ends, but at 18 our legal rights to access their protected records does. This goes for medical, financial, and academic records. A parent's access to these records comes to an abrupt halt, regardless of whether...
read more
We Work Closely With Real Estate Agents & Brokers
We help realtors and brokers with…
Commercial Real Estate Transactions — For commercial real estate transactions, we can handle detailed contracts as well as financing arrangements.
Residential Property Purchases and Sales — For residential real estate transactions, we manage all the legal details and let you know what to expect up to and including the closing.
And More — We can help with title insurance, probate, wills, estate planning, powers of attorney, medicaid planning, & more!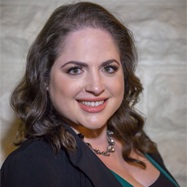 Kristie Michelle Estevez-Puentes
Skillful legal representation can simplify complex real estate transactions and solve problems that frustrate all parties involved. At the Estevez Law Group, our real estate law firm and title agency assists clients with all types of residential and commercial property matters. Having worked closely with South Florida buyers, sellers, and realtors, we understand how difficult real estate transactions can be and are committed to relieving the burden on our clients. Whether you are a first-time buyer or someone with an extensive real estate portfolio, we will give you the legal support you need to achieve the result you seek.
Why Choose Estevez Law Group?
Our Strong Reputation — Our firm has earned praise from current and former clients for providing exceptional legal guidance and service in handling their real estate matters.
Our Responsive Representation — At every stage of the process, I communicate openly with clients and answer their questions promptly. By learning about your priorities, I can tailor the process to meet your specific needs.
Our Affordable Fees — Property transactions are expensive enough without having to pay hidden or unnecessary costs. My commitment to affordable representation includes outlining each specific closing fee so that you have a clear understanding of your financial commitment.