We Are Commercial Real Estate Law Experts
We handle all aspects of commercial real estate transactions. We provide you with effective, skillful service in writing, negotiating and reviewing contracts, leases and sales documents. Our firm has experience assisting businesses with all types of contracts and agreements. We draw upon our knowledge of Florida real estate law, land use law, and contract law to find optimal solutions for our clients.
Real Estate Transactions
We do everything we can to make real estate matters easier and less stressful for our clients including…
Commercial real estate closings
Construction and build-outs
Easements and restrictions
Financing and mortgages
Leasing contracts
Land-use and zoning
Sales contracts drafting and review
Real Estate Mediation & Negotiation
Commercial real estate contracts often include a clause requiring that disputes enter arbitration. Absent an arbitration clause, mediation can be used effectively to preserve business relationships. Whether mediation is required by contract or is otherwise advantageous to your business, we are skilled mediators who guide negotiations toward equitable solutions that serve your needs.
Real Estate Negotiation
Not all disputes belong in the courtroom. We successfully mediate disputes that arise between neighbors, homeowners and lending institutions, buyers and sellers, and landlords and tenants. We guide the negotiations toward effective resolutions that support our clients' best interests.
Residential Real Estate Tips & Trends
New homeowners want to focus on buying new furniture for the living room or painting walls, not worrying about having to pay a bill left behind by a previous owner. Lenders require a title insurance policy to protect their investment. You should have a policy to...
read more
We Work Closely With Real Estate Agents & Brokers
We help realtors and brokers with…
Commercial Real Estate Transactions — For commercial real estate transactions, we can handle detailed contracts as well as financing arrangements.
Residential Property Purchases and Sales — For residential real estate transactions, we manage all the legal details and let you know what to expect up to and including the closing.
And More — We can help with title insurance, probate, wills, estate planning, powers of attorney, medicaid planning, & more!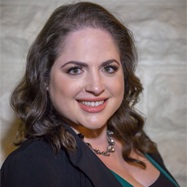 Kristie Michelle Estevez-Puentes
Skillful legal representation can simplify complex real estate transactions and solve problems that frustrate all parties involved. At the Estevez Law Group, our real estate law firm and title agency assists clients with all types of residential and commercial property matters. Having worked closely with South Florida buyers, sellers, and realtors, we understand how difficult real estate transactions can be and are committed to relieving the burden on our clients. Whether you are a first-time buyer or someone with an extensive real estate portfolio, we will give you the legal support you need to achieve the result you seek.
Why Choose Estevez Law Group?
Our Strong Reputation — Our firm has earned praise from current and former clients for providing exceptional legal guidance and service in handling their real estate matters.
Our Responsive Representation — At every stage of the process, I communicate openly with clients and answer their questions promptly. By learning about your priorities, I can tailor the process to meet your specific needs.
Our Affordable Fees — Property transactions are expensive enough without having to pay hidden or unnecessary costs. My commitment to affordable representation includes outlining each specific closing fee so that you have a clear understanding of your financial commitment.